Tailor your way out of the fast fashion dead end!
While there are many great reasons for taking up a new hobby, some also have a positive impact beyond the pure joy and feeling of accomplishment that comes with learning a new skill. Sewing and tailoring your own clothes is such a multi-benefits pastime!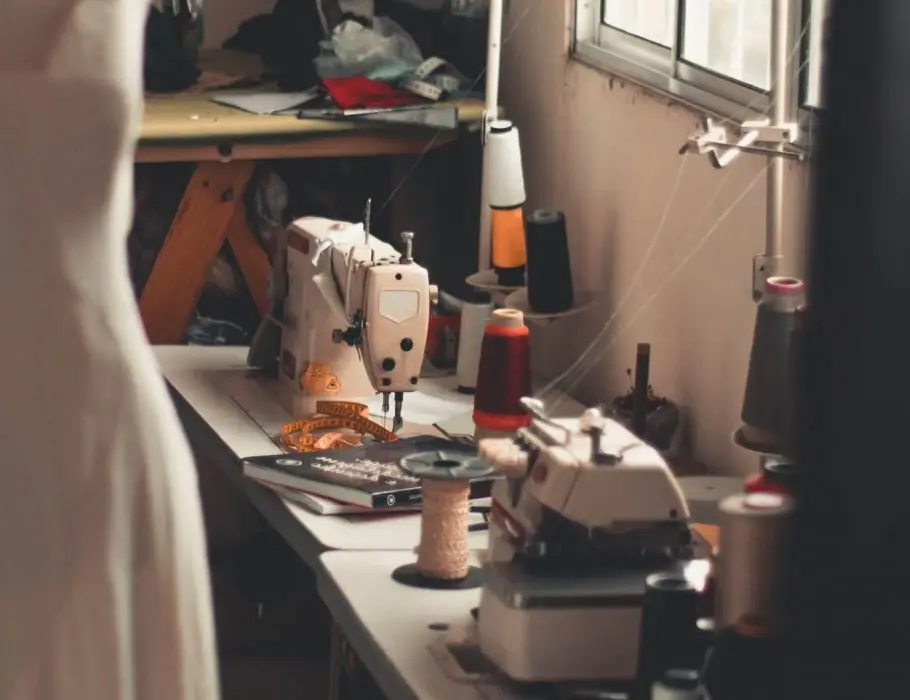 For one, it lets you express your tastes and personal styles in a way that no store-bought piece ever could. On the other, many people are feeling increasingly uncomfortable with the staggering amount of CO2 wasted along the value chain of global fast fashion – and decide to act on it by picking up a thread and needle! We're convinced that the movement is here to stay – and here's why:
1. Slow fashion: in good company
One of history's biggest fashion icons, Vivienne Westwood, once said: "Buy less. Choose well. Make it last. Quality, not quantity. Everybody's buying far too many clothes." We believe she's on to something, and so are others in the world of the rich and famous: stars like Hollywood A-lister Eva Longoria and Coldplay frontman Chris Martin & band are strong proponents of the fine craft of tailoring. After all, you can't get more unique than crafting your own outfits. And what could be more rewarding than your personal hand-made piece to keep you warm and fashionable?!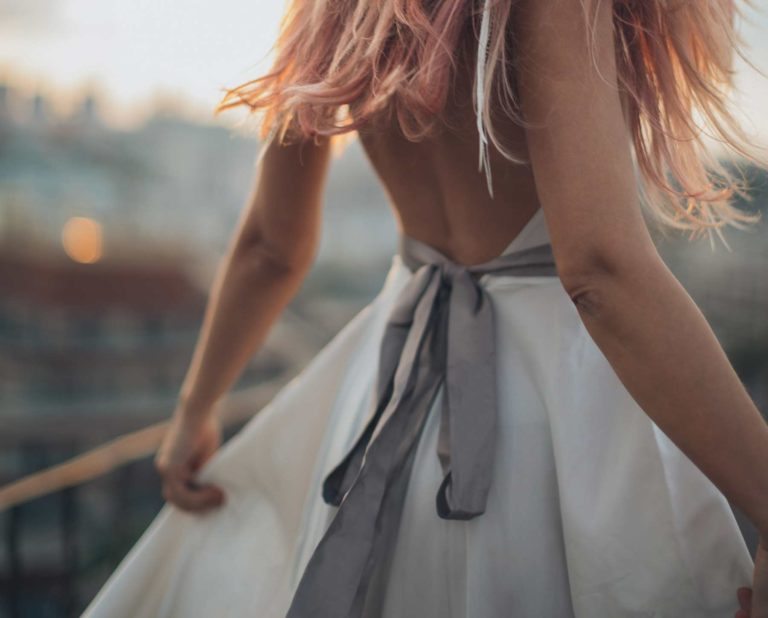 2. Lowering your environmental impact
The number of newbies and long-standing enthusiasts wanting to make an impact on their own wardrobes and the environment is constantly growing – for good reason! With a humongous carbon footprint that's responsible for around 10% of the world's greenhouse gas emissions, the fashion industry is at the center of a lot of scrutiny. As a result, more and more people are jumping on the slow fashion train and embrace sustainable lifestyle choices like buying fewer new clothes, opting for second hand, upcycling and mending used fabrics, and – you guessed it! – sewing from scratch.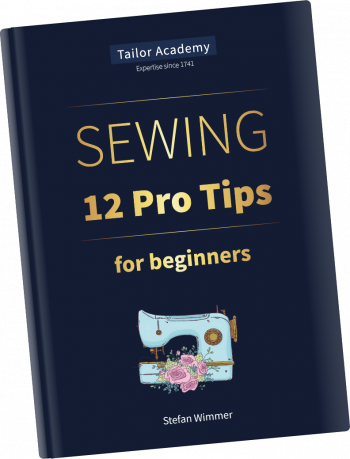 12 Pro Tips For Sewing Beginners
Did you know that there's a right direction for fixing pins? And that you need to cut top layers and lining fabrics in different ways? 
In this eBook, you'll learn why – and much more! Save time and nerves with our 12 sewing tips for beginners.
Fill in the form and the eBook is already on its way to you! 100% free. 100% expert tips.
3. Creating your forever pieces
Did you know that until relatively recently, clothing items were so valuable that people used pass them on to the next generation in their testaments? That's the OG hand-me-down! What sounds like a piece of odd pub trivia to 21st century readers, has been a fact for most of human history before fast fashion: clothing was scarce, made to last, and highly valuable. Before the rapid industrialization of the textile industry in the 19th century, most people didn't have access to a large wardrobe with dozens or hundreds of pieces. Instead, they needed to take much better care of the few pieces they owned.
For those who could afford it, clothes were usually produced from scratch by local tailors and seamstresses, and fitted perfectly to the wearer, according to changing seasonal fashions (remember Bridgerton?!). In general, people used to be much more attached to their clothes and that only changed in the second half of the 20th century due to broad availability of cheap, mass-produced clothes.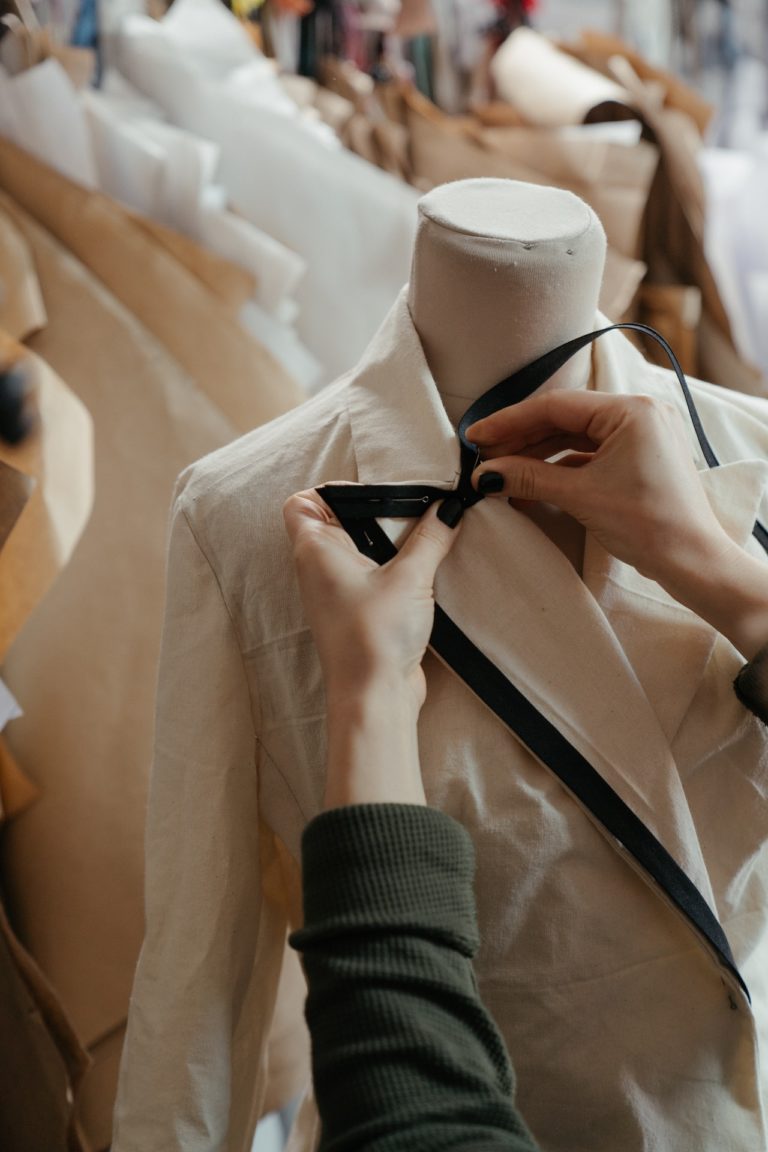 4. Human rights aspects
You might still remember the tragic 2013 collapse of the Rana Plaza factory in Bangladesh, an H&M factory, killing more than 1100 workers. Tailoring your own clothes at home won't end unsafe labour conditions and poverty in the world, but it can help reduce inequalities. By choosing fairly traded, high-quality fabrics for your long-lasting creations and opting for your own time and resources over cheap labour in horrible conditions, you add your voice to the millions asking for change. By saying NO! to unfairly produced mass-market products and unsafe labour conditions, you increase the pressure on multi-national fashion retailers to support the creation of better working conditions for people in low-income countries.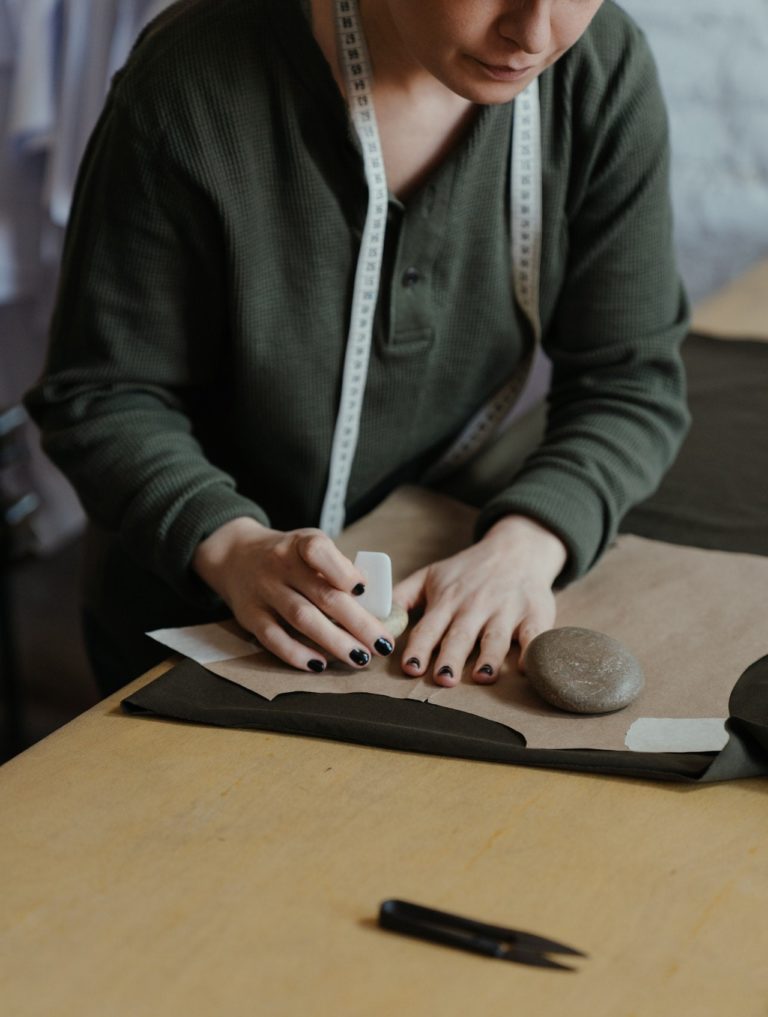 5. Build your skills on experience
For a lot of people who are – in general – on board with the ideals of tailoring their own clothes, the biggest hurdle is how to find the right training. Discouraged by YouTube tutorials promising free, easy, and lifechanging experiences, but delivering little more than half-finished Frankenstein-style pillowcases, many end up pulling the plug of their sewing machines for good because they didn't get the instructions needed for success. Sound familiar? 
So, what if there was a course that offers detailed instructions straight from a master tailor, sharing trade skills and knowledge going back in the family until 1741? Stefan Wimmer II, Austrian master tailor and head of one of the oldest still active tailoring companies in the world, has created just that: motivated by his passion for the art of tailoring and the wish to pass on the wealth of knowledge that's been preserved in his family for many generations to people across the world, he and his family created Tailor Academy, a world-wide unique course that teaches sewing, tailoring and custom fitting at a professional level. 
In step-by-step tutorials, course participants learn the techniques, material knowledge, and skills to make bespoke creations to wear with pride and for many years to come. A dedicated help-desk led by real-life Wimmer tailors working at the Salzburg headquarters is available for course participants to ask questions and expert advice. Try it and see for yourself! >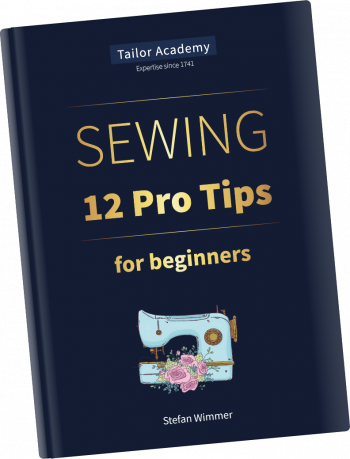 12 Pro Tips For Sewing Beginners
Did you know that there's a right direction for fixing pins? And that you need to cut top layers and lining fabrics in different ways? 
In this eBook, you'll learn why – and much more! Save time and nerves with our 12 sewing tips for beginners.
Fill in the form and the eBook is already on its way to you! 100% free. 100% expert tips.
dressmaking expertise since 1741
Learn the tailoring craft from Austrian master tailor Stefan Wimmer in this one of a kind online sewing class for all levels.
The hands-on sewing masterclass for all levels
Professional training. Full flexibility. Outstanding results.
At our real life tailor shop Wimmer schneidert in Salzburg, we believe that practice makes perfect. That's why our course focuses on working on new wardrobe favorites right from the first unit. 
You'll get theory lessons and expert tips from your experienced course leader throughout the units – exactly when and where you need them.
Our learning-by-doing approach leads to rapid successes and professional results. 
Each module is a finished piece of clothing. From dresses and skirts to jackets and menswear, followed by wedding attire and high fashion.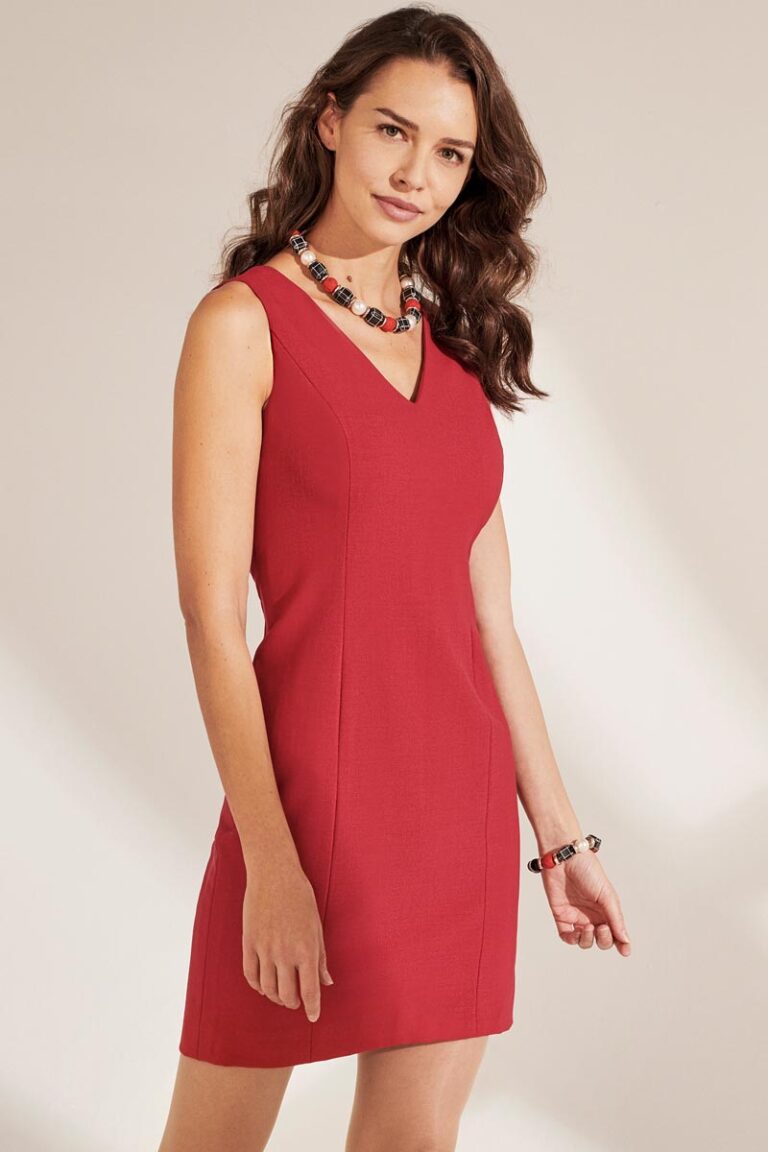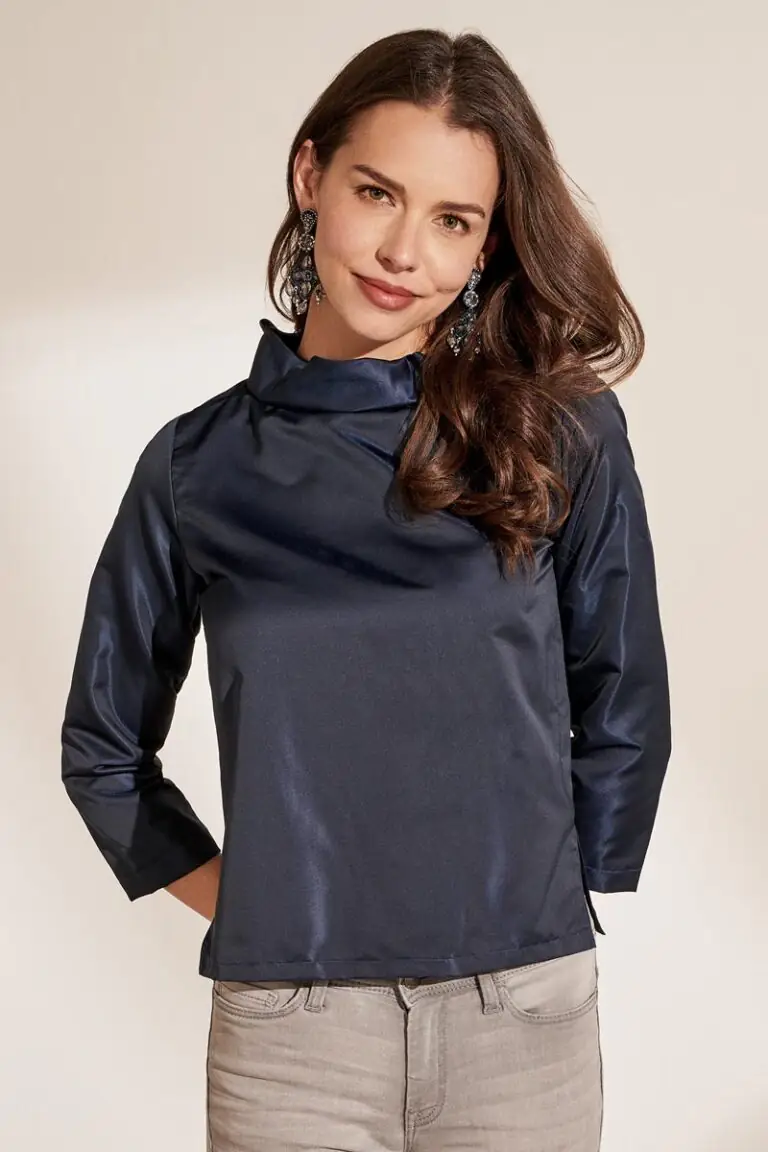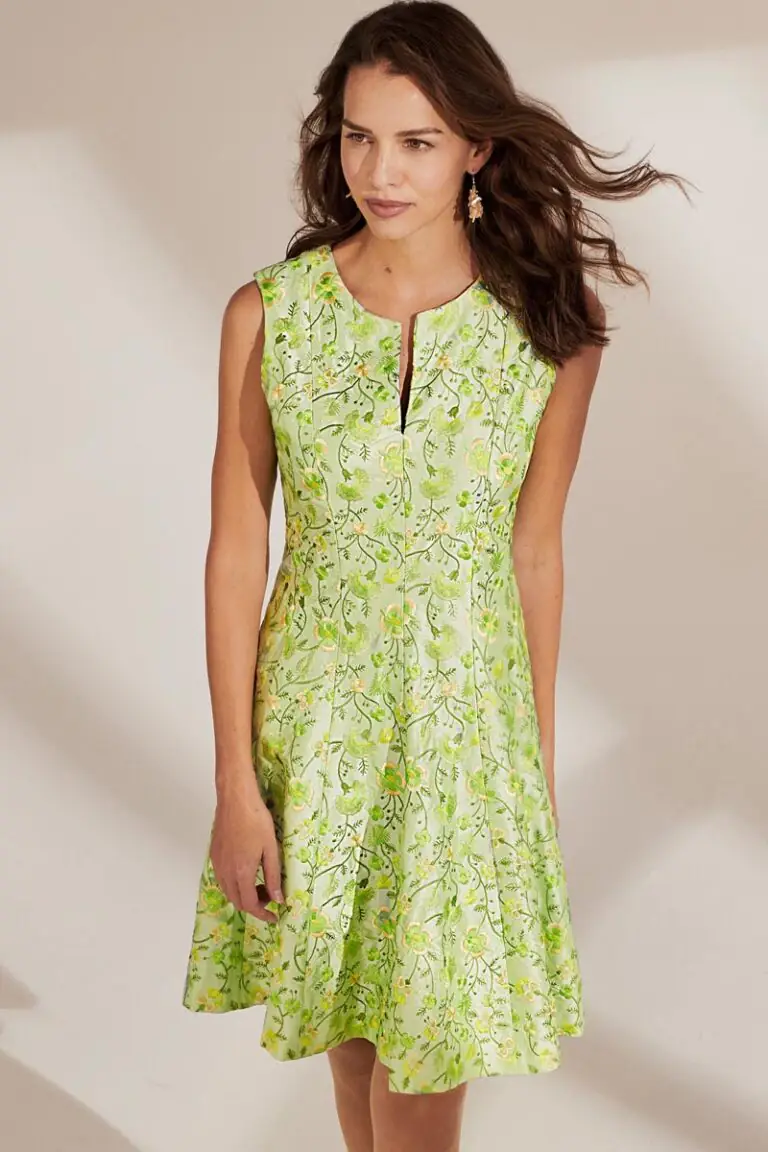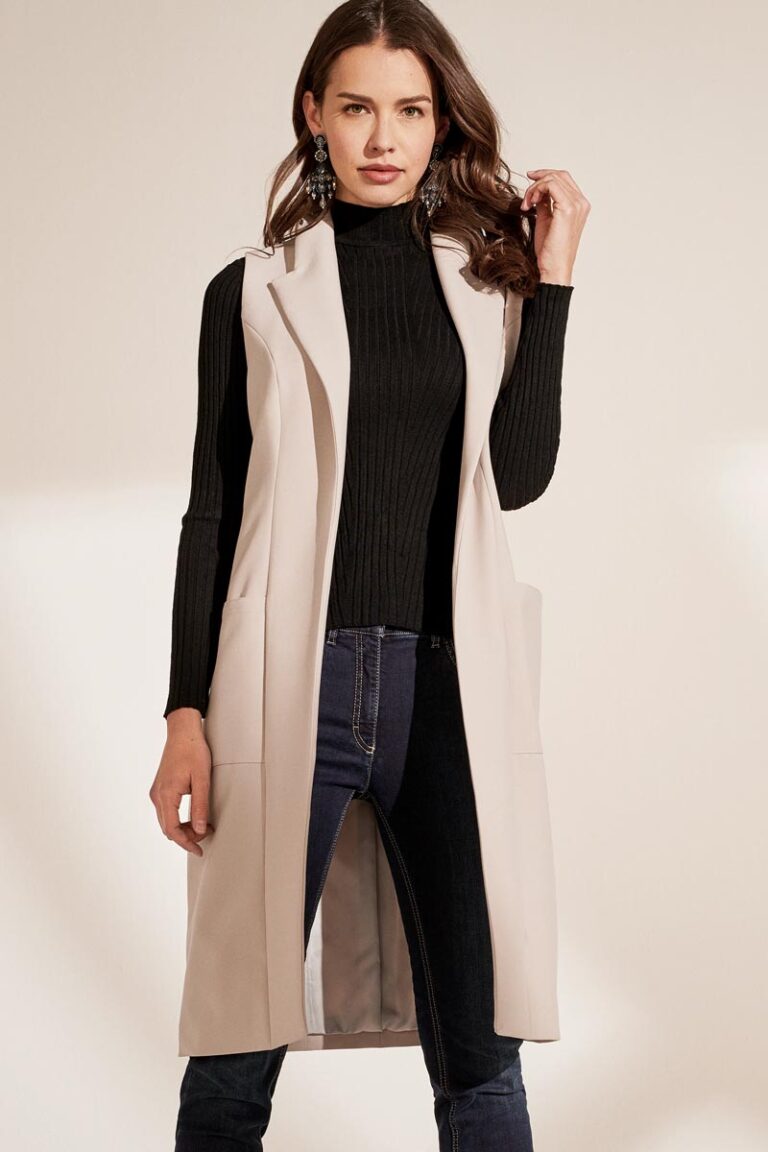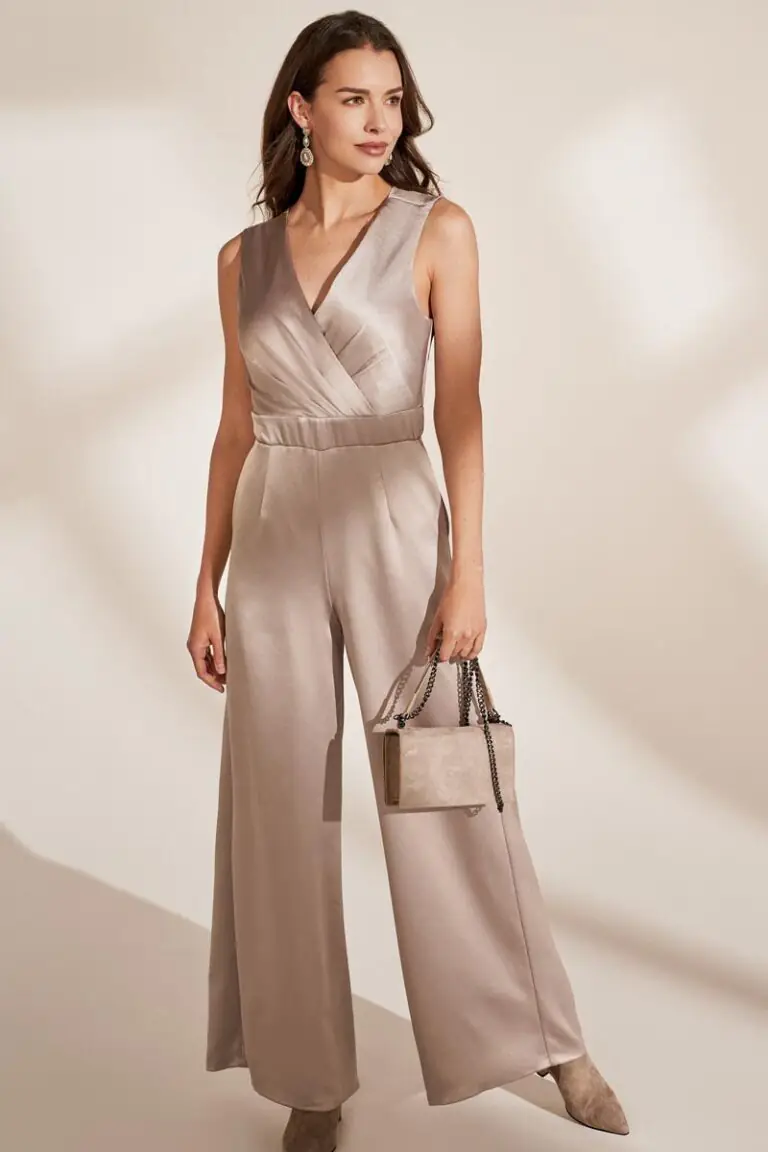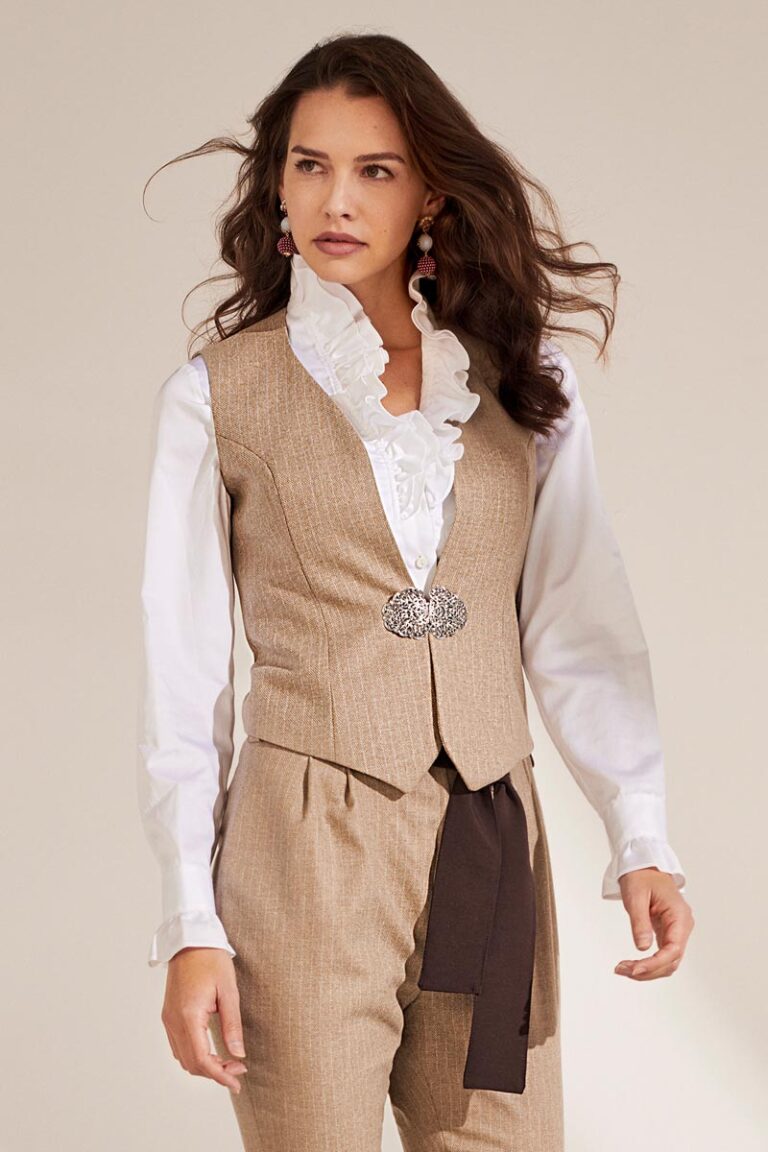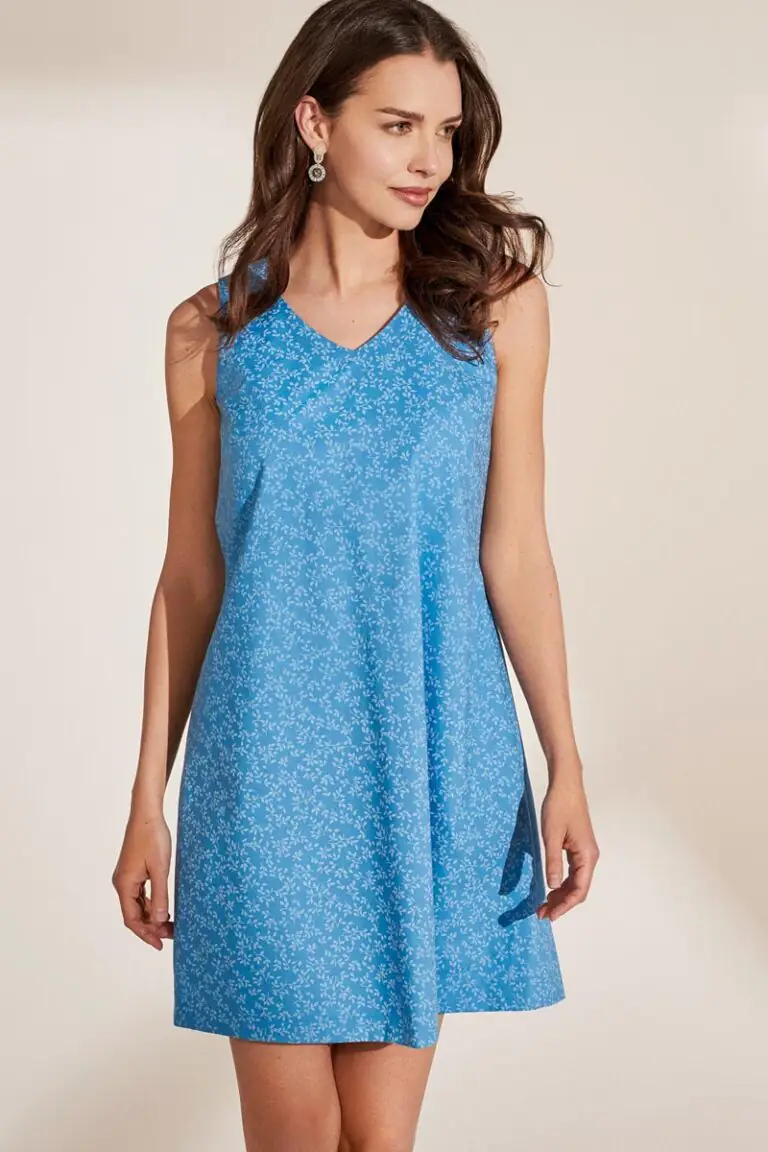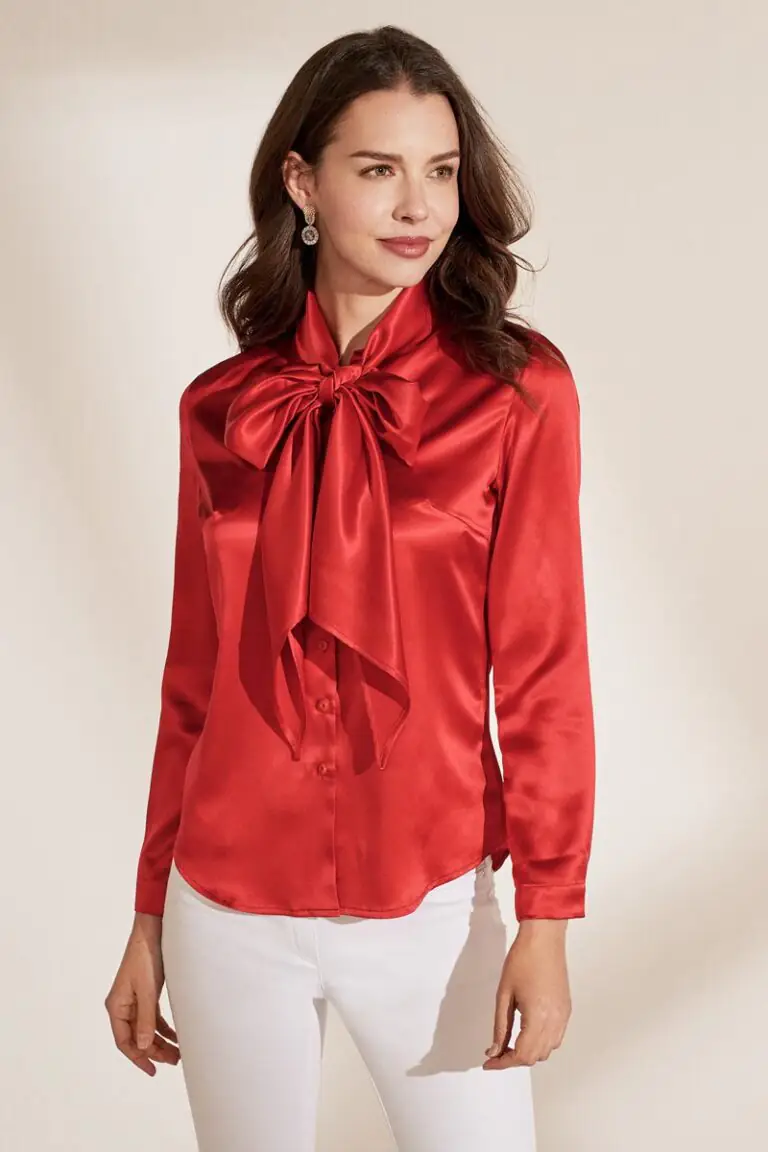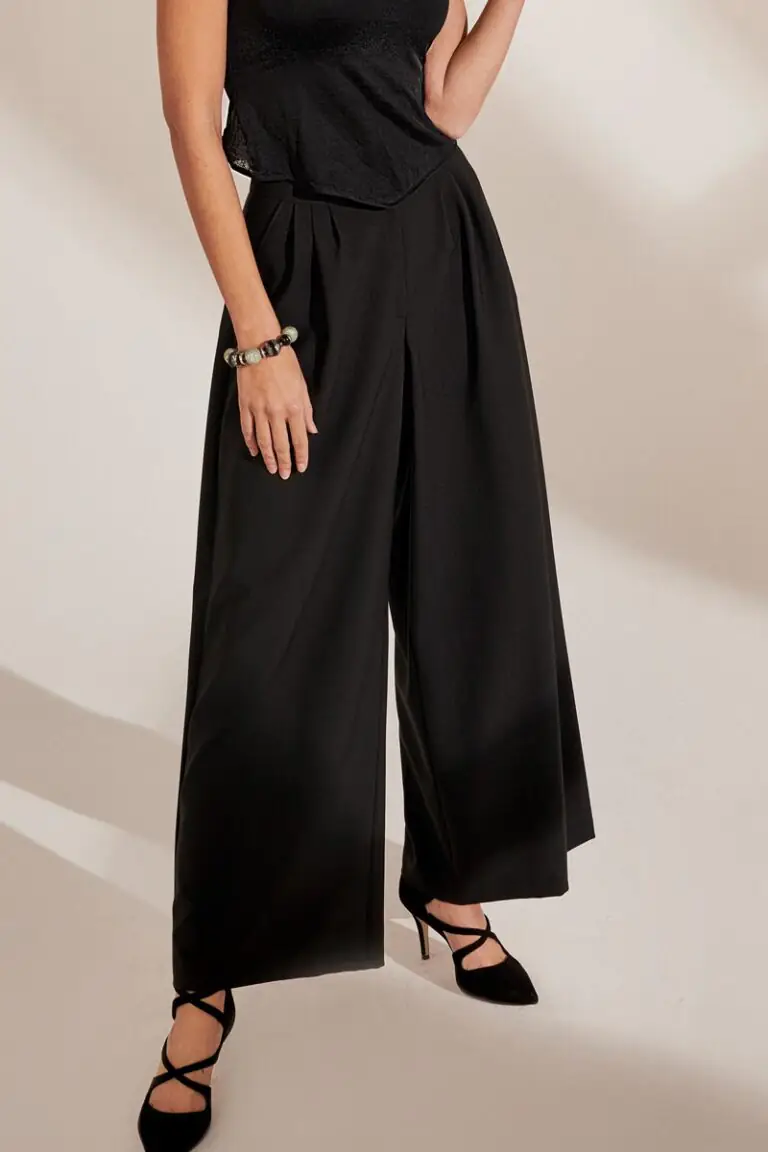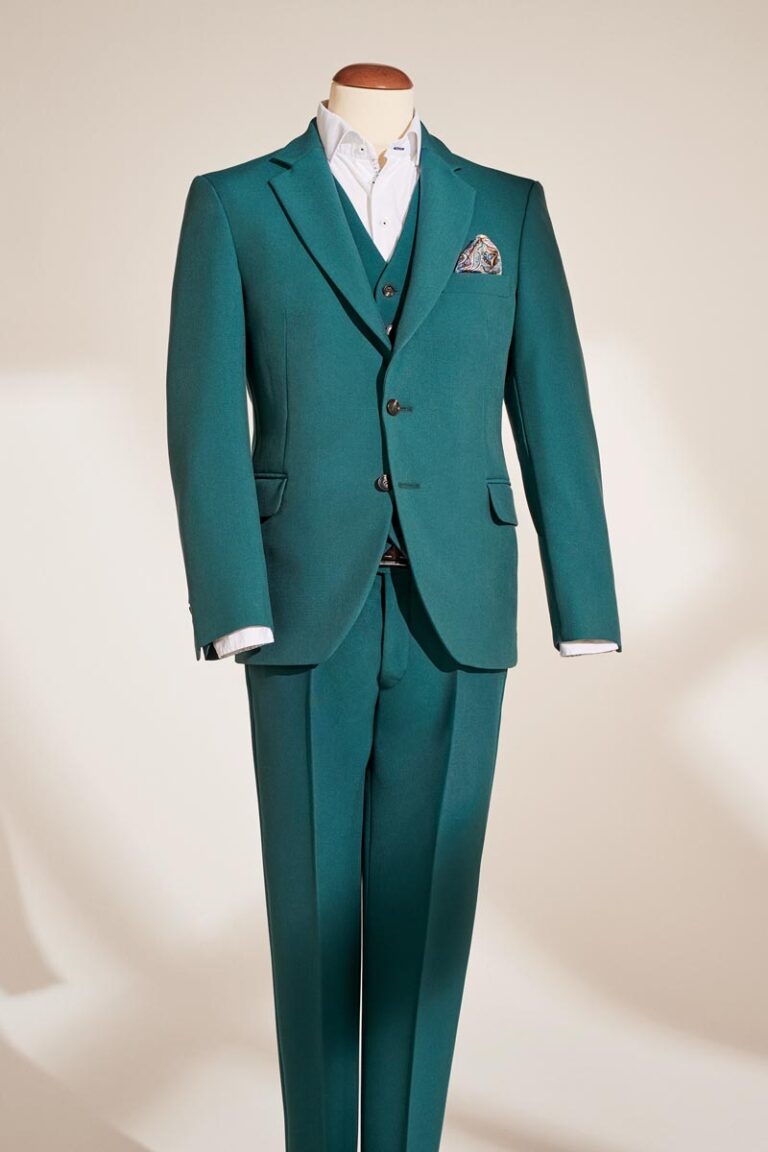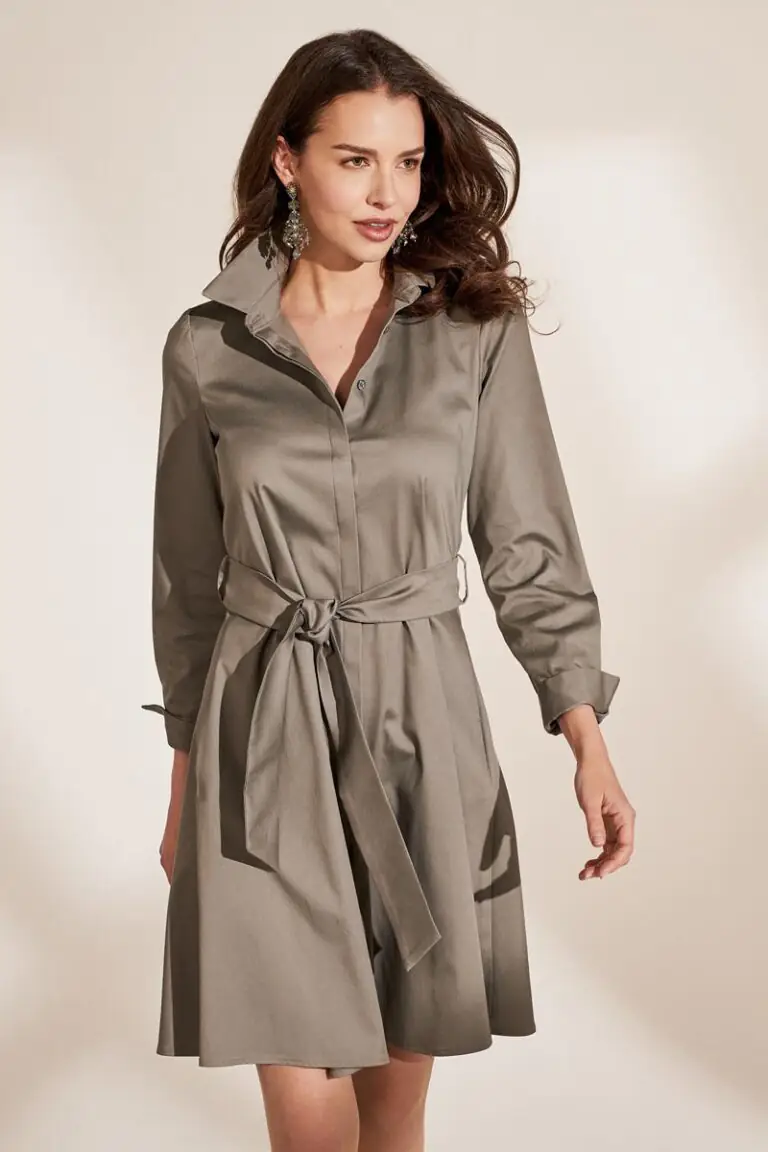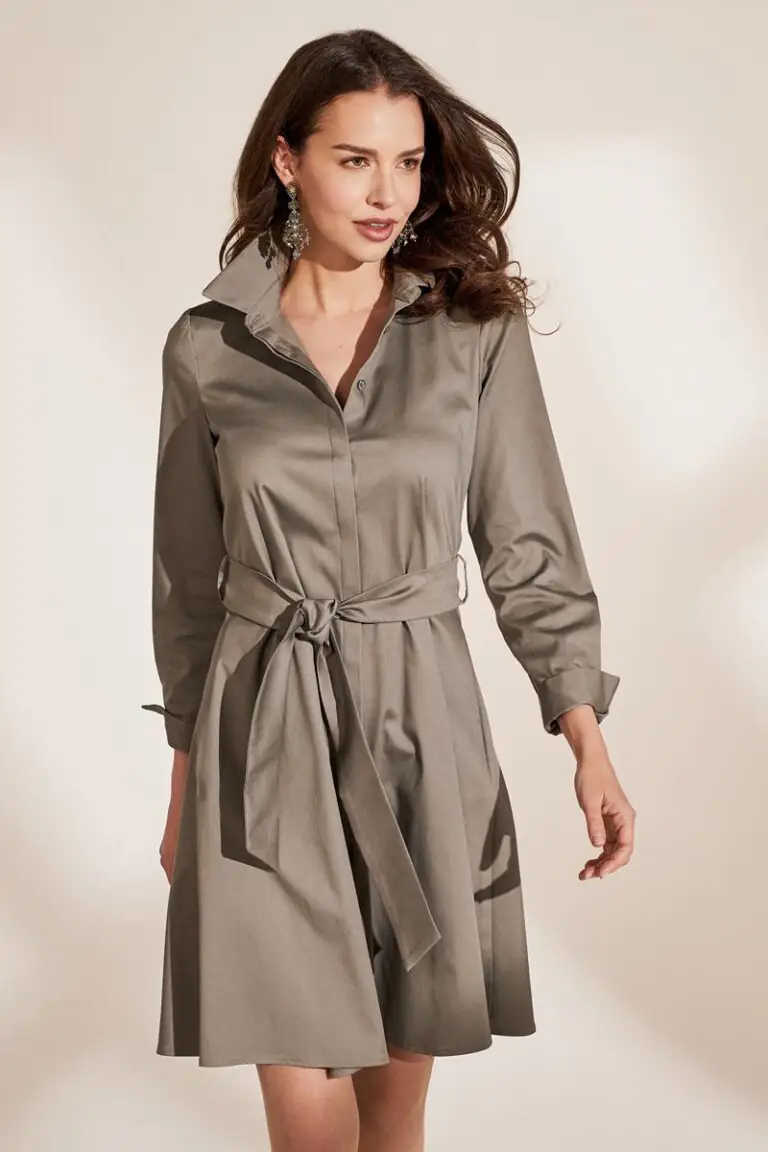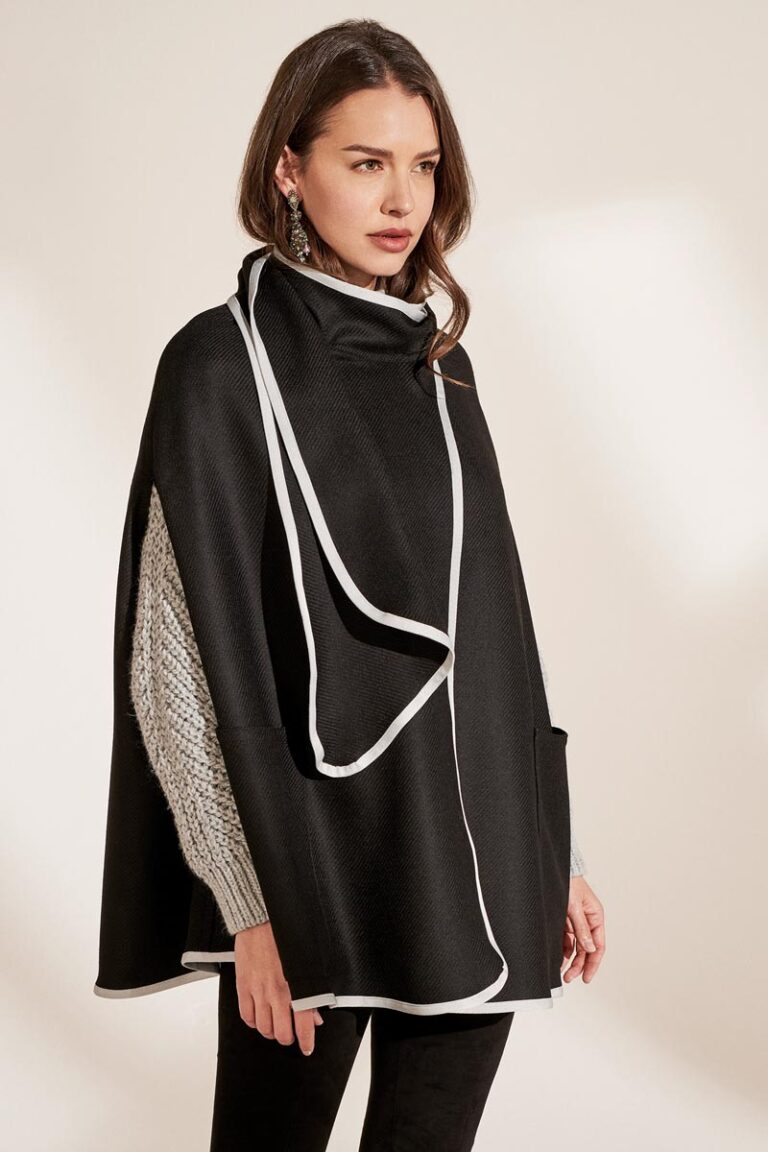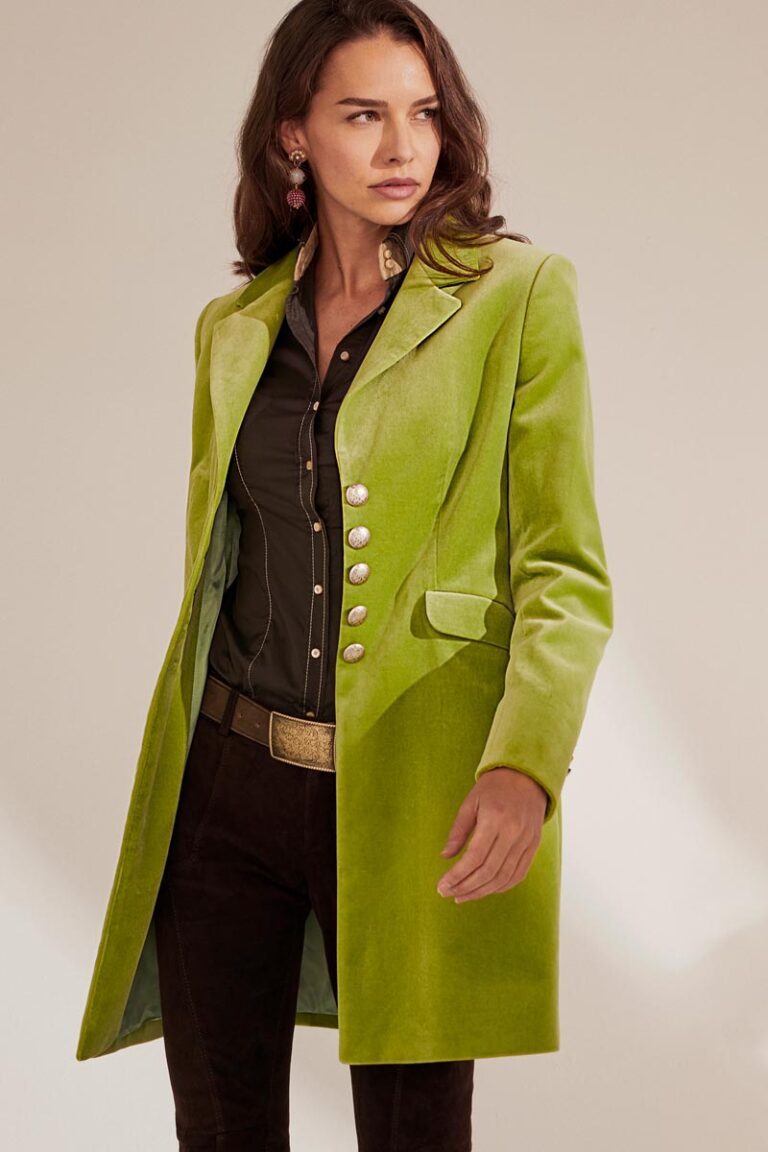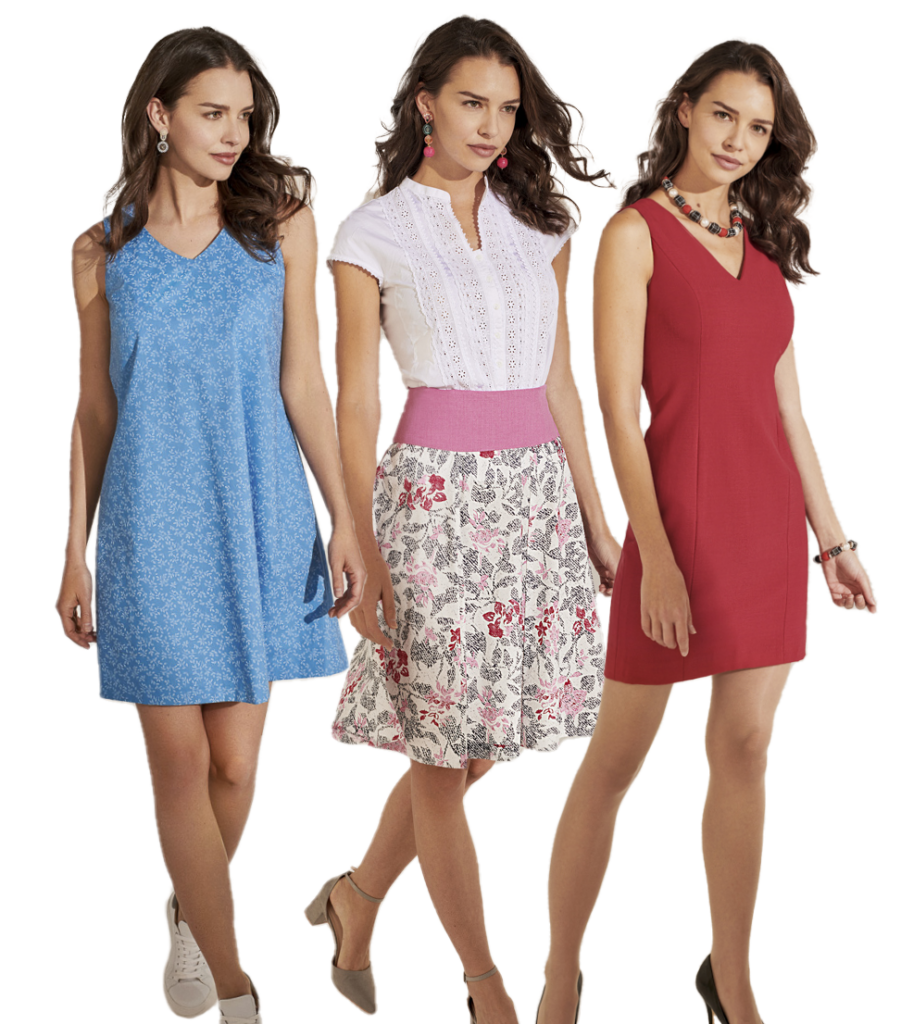 Three enjoyable and instructive projects with step-by-step instructions.

8 Units Total

+ incl. "Fabric Knowledge" ($49)

6 weeks money-back guarantee

26 Units Total

+ incl. "Cut & Fitting I" ($99)

+ incl. "Cut & Fitting II" ($99)

6 weeks money-back guarantee

52 Units Total

+ incl. "Cut & Fitting III" ($99)

6 weeks money-back guarantee

Enjoy the flexibility of paying per unit, for as long as you wish.
Same course. Same certificates.
Cancel anytime, no notice period required.
Limited Time Special Price!
Every 14 days you get a new unit, starting with the first immediately after purchase. The course includes a total of 52 practice-oriented, expert-led video tutorials complete with step-by-step instructions. Premium sewing patterns in all sizes worth over $ 9,700 are included to download for free.
This masterclass is suitable for beginners as well as advanced users. From the very beginning, participants will create wearable pieces that increase in difficulty with every unit. In the videos, they follow detailed instructions from Stefan Wimmer as he creates every piece step by step. 
The units come complete with background knowledge, material lists, and important tips and tricks for clean and effective working. 
Tailor Academy | Wimmer schneidert
dressmaking expertise since 1741
As a ninth generation tailor, Stefan Wimmer is the current head of  Wimmer schneidert, a venerable tailoring company known for its high quality custom clothing and excellence in vocational training. The Austrian "Apprentice of the Year" award and title of National Champion regularly go to students of Wimmer schneidert. With the Tailor Academy online course, Stefan Wimmer makes his knowledge available to the world.
Wimmer schneidert – as seen on:
One course. All the knowledge since 1741.
At Tailor Academy, we want you to hit the ground sewing and work productively on new favorites from the first minute. You'll receive expert know-how and professional tips throughout the tutorials – exactly when and where you need them. 
The modules are designed to let you finish one new item in every unit. Use them as personal gifts, for yourself to wear with joy and pride, or for some extra income on the side. 
In the first unit, you'll learn how to make a chic and simple summer dress, sewing along to the expert instructions of master tailor Stefan Wimmer.
This is what our participants say
Karin Krämer
2023-03-01T09:27:07+0000
Wenn man wirklich nähen lernen möchte, ist die Schneiderakademie die Beste Möglichkeit. Vom 1. Tag an lernt man immer

...

etwas neues dazu und entwickelt sich sichtbar. Für mich war es die Beste Entscheidung meines Lebens, den sie hat mir so viel Mehrwert im Leben gebracht. Nicht nur kann ich jetzt persönlich etwas gegen Kinderarbeit tun, nein ich kann meine ganze Familie und meine Freunde glücklich machen. Nähen hat etwas beruhigendes und ist auch eine wunderbare Ergotherapie, ich kann die Schneiderakademie und die wunderbaren Menschen dort aus vollstem Herzen empfehlen.

read more
Ilse Gottschacher
2023-02-27T19:12:44+0000
Mich vor 21/2 Jahren bei der Masterklass anzumelden war eine meiner besten Entscheidungen 🤗 Durch die tolle Schnitte,

...

Videos sowie die vielen Profi Tips von Stefan wurde ich professionell durch die einzelnen Einheiten geleitet. Nicht nur ich sondern auch mein Mann und meine Familie und Freunde sind von meinen Fortschritten begeistert und tragen meine Modelle sehr gerne.Und das alles als "fast" Nähanfängerin.Masterklass sowie die SchneiderFamilie einfach TOP 🔝

read more
Christa Zalud
2022-11-19T08:30:11+0000
Vor vielen, vielen Jahren habe ich mir Kleidung selbst genäht - ohne Kurse. Dann kam das Stricken mit der Maschine

...

dazu. Schulter-, und Armkugelnähte dehnen sich beim Tragen. Schon in den ersten Masterclass-Videos habe ich gelernt, dass es ein Kantenband gibt. Jetzt gelingt es mir, schöne formstabile Strickmodelle zu machen. Ich mache auch den Schnittzeichnen-Kurs bei fashion-express.de - Liane Sperber. Und werde jetzt einen Jersygrundschnitt zeichnen. Und in Ergänzung dazu erhalte ich ganz tolle Tipps nicht nur aus der Masterclass, sondern auch von der Schneiderfamilie. Einfach super. Durch Eure Kurse habe ich mit 71 einen ganz tollen Lebensinhalt. Bin jetzt täglich aufs Neue motiviert, endlich meine Kreativität, die ich schon 40 Jahre ausübe, professioneller durchführen zu können. Macht so richtig Spaß. Danke für Eure so wertvollen wichtigen Tipps und Tricks.

read more
Holly Day
2022-05-29T17:09:09+0000
Ich bin zwar erst bei den ersten Einheiten, kann aber sagen das ich in den ganzen 9 Jahren, seit dem ich nähe, noch nie

...

soviel gelernt habe wie in den letzten Wochen. Die Videos sind so toll erklärt, da kommen auch kaum Fragen auf. Ich kann die Schneider Akademie wirklich jedem der das nähen lernen möchte, wärmstens empfehlen. 😊

read more
Daniela Arste
2022-05-04T07:14:25+0000
Ich bin noch Anfänger. Auch für mich sind die Erklärungen sehr gut verständlich und ich habe schon sehr viel gelernt.
Doris Pieler
2022-01-10T11:58:25+0000
Toller Kurs, ich habe schon sehr viel gelernt. Die Videos sind sehr gut verständlich. Freue mich schon auf meine

...

nächsten Projekte.

read more
Bepunkt Franzi
2021-09-19T20:09:26+0000
Ich nähe seit 4 Jahren und bin seit dem ersten Tag Feuer und Flamme. Ich sauge jede Information auf. Als ich von dem

...

Meisterkurs gelesen habe war für mich klar das mache obwohl ich am Anfang dachte was soll ich noch lerne. In der Akademie habe ich in der kurzen Zeit so viel gelernt. Ich würde es immer wieder machen und freue mich so sehr die Ausbildung und auf das was da noch kommt😀

read more
Heilmann-Hagen Carmen
2021-04-17T11:53:14+0000
Sehr hochwertige Videos, der Arbeitsvorgang ist sehr verständlich erklärt. Ich nähe schon lange, aber diese Profi-Tips

...

sind eine echte Offenbarung. Bin begeistert!

read more
Manfred Pojda
2021-04-16T16:06:18+0000
Die Schneiderakademie ist einfach toll. Die Schnittmuster sind hochwertig und die Videos dazu einfach gut erklärt😀🥰
Frank Thiée
2021-03-19T10:41:32+0000
Das ist wirklich UNGLAUBLICH!!!Ich hatte das Abo abgeschlossen und 2x bezahlt! Dann habe ich aus Zeitmangel gekündigt!

...

Auf Nachfrage der Akademie teilte ich Ihnen mit, das ich sehr zufrieden war, aber leider keine Zeit habe um den Kurs durchführen zu können.Ich habe die kompletten Gebühren wiederbekommen. Hammer!!!Das nenne ich mal einen klasse Umgang mit Kunden! Erlebt man sehr selten! Vielen Dank und wirklich alles ganz toll! Sollte ich mehr Zeit haben, bin ich auf jeden Fall wieder mit dabei!!! 10 von 5 Punkten!!! Danke!!!

read more
Jane Vielux
2021-03-05T20:42:19+0000
Step by step advices from master. Very visible details how to proceed to get professional. The course is for German

...

speakers or you have already some background, then you can follow the pictures in ,, foreign language" also. Despite I have already experiences, love to see the videos. Repeating makes the master! Definitely adorable! 👌🥰

read more
Elfriede Steger
2021-02-26T21:03:59+0000
Ich wollte Schneiderin lerne hatte aber die Möglichkeit nicht und mit Schneider Akademie ist es zu mein Hobby geworden
Gudrun Kling
2021-02-25T06:48:30+0000
Auch ich kann die Schneider Akademie sehr empfehlen, habe 2—3 Kurse davor belegt, meist jedoch nach Anleitung von

...

Fertigschnitten genäht. Die Videos sind gut gemacht, ohne viel Schnickschnack, was mir sehr entgegen kommt. Nun lerne ich präziser zu nähen. Ich bedaure nur, dass ich so spät angefangen habe aber wie heißt es so schön, besser spät als nie.Auf dem Foto sieht man Kurs 3 und 4.

read more
Astrid Schellenberger
2021-02-22T09:50:38+0000
🌹Heute wird mal wieder genäht.💖🙂🎈Fundiertes Wissen und Tipps und Tricks vom Profi, das bekommt man in der

...

Schneiderakademie.Üben muss natürlich jede(r) selbst. Doch meine Seelenkleider haben schon sehr von dem Kurs der Schneiderakademie profitiert.Die Schneiderakademie kann ich allen weiterempfehlen, die ihrer Kreativität ein solides Fundament geben wollen. 🙂⭐️⭐️⭐️⭐️⭐️

read more
Katrin Klaffenböck
2021-02-20T16:55:03+0000
Absolut empfehlenswert für jeden der mehr nähen möchte als Pullover und Jersey Shirts. Bester Service für hervorragende

...

Qualität!

read more
Sandra Straßl
2021-02-16T20:22:55+0000
Sehr lehrreich und anspruchsvoll, auch geübten Hobbyschneider, sowie Anfänger sind gefortert und können sich über tolle

...

Ergebnisse freuen 🙂 So toll erklärt, bin so froh mich für diesen Kurs entschieden zu haben 😃 Freue mich auf das kommende Jahr mit der Schneiderakedemie

read more
Claudia Hanicke
2021-02-11T10:03:16+0000
Ich bin froh, dass ich mich für den Kurs entschieden habe. Ich nähe seit vielen Jahren, aber so manche Feinheiten lernt

...

man nur von Profi und eben auch nicht durch lesen, sondern durch zuschauen. Vielen Dank an das ganze Team.

read more
Helma Diehlmann
2021-01-06T15:23:52+0000
Vielen Dank an das gesamte Team. Es ist wirklich lehrreich und macht viel Spaß. 10 von 5 Punkten.♥️😀
Gudula Küsters
2021-01-02T08:52:17+0000
Ich bin bei Lektion 3 und kann Euch diesen Kurs empfehlen! Anbei mein Schnupperkurs Werk, dass ich für meine Tochter

...

gemacht habe. Sie hat sich echt gefreut und er passt perfekt. In der zweiten Lektion ist erklärt wie man Schnitte für sich anpassen kann, sodass auch Große Größen für sich schneidern können. Viele Tricks, die ich so nicht kannte und edeln ist ein viel schöneres Wort als versäubern 😃. Sehr sympathisch gefilmt mit Liebe zum Handwerk !

read more
Trixie Kretz
2020-12-30T16:14:15+0000
Feedback wird ernst genommen und umgesetzt.
Stefanie Wolf
2020-12-16T16:53:54+0000
Toller Kurs!Wenn dir schriftliche Anleitungen manchmal rätselhaft bleiben, sind die Videos vielleicht das, was du

...

brauchst, um gut nähen zu lernen.

read more
Angelika Böker
2020-12-16T14:25:14+0000
Es macht sehr viel Spaß die Projekte nachzunähen. Ich bin sehr froh über die Vorschläge und verschiedenen Projekte.

...

Damit kann ich sehr viel dazu lernen und mich steigern. Danke!😍

read more
Herbstsommer-Bauer Gundi AtelieramRothhof
2020-12-07T15:35:39+0000
Es gibt durch die Schneider Akademie eine Möglichkeit meiner Leidenschaft mehr Raum zu geben und das nähen von der

...

Basis aus zu lernen. Ich fühle mich gut ausgehoben und informiert. Bekomme schnell Antwort auf Fragen. Sehr zu empfehlen

read more
Katja Becker
2020-11-21T09:20:23+0000
Ich habe schon für meine Tochter Kleidung genäht, mache Patchwork. Schon im ersten Video, was ich mir öfters angeschaut

...

habe, sind Tipps vom Profi gekommen, die ich vorher niemals so gemacht hätte. Die Videos sind sehr gut aufgebaut, und wird gut anschaulich gezeigt. Ich freue mich schon auf das nächste Video. Von 5 Sterne vergebe ich 10. 🥰🥰🥰

read more
Nadja Sch
2020-11-06T21:33:07+0000
Die vierte Lektion wurde heute freigeschaltet. Ich freu mich schon aufs Nähen morgen.Bisher passt alles super, die

...

Schnitte sind klasse.Die Videos sind prima, und die Übersetzung aus dem österreichischen klappt auch.😉Endeln ist mein Lieblingswort beim Nähen geworden.So einen Kurs habe ich mir schon lange gewünscht.

read more
Maria Lanschützer
2020-11-05T10:26:11+0000
Ich hab immer schon gerne genäht, aber die Schneider Akademie ist für mich eine Offenbarung! 😍 Dieser Kurs ist absolut

...

empfehlenswert! 👍Herr Wimmer erklärt jeden Arbeitsschritt so klar und unaufgeregt, dass es eine Freude ist! Einen Hosenreißverschluss einzunähen war noch vor kurzem ein Riesen-Brimborium 🤣, aber nach den Erklärungen von Herrn Wimmer ist es - schwupp-di-wupp - ganz einfach geworden. Ich freue mich auf jede neue Näheinheit und hab schon so viele richtig tolle und tragbare Stücke genäht! Danke! Es macht riesig Spaß! 💐

read more
Katja Kriegsmann
2020-11-02T12:25:47+0000
Ich finde diesen Kurs eine Klasse Sache! Wenn man Spaß am nähen hat und es zuvor nicht gelernt hat, ist der Kurs ein

...

Segen und verhindert viele Misslunge Sachen. Ich Nähe jetzt schon lange und habe mir alles was ich wusste über Jahre selbst beigebracht. Ich wünschte den Kurs hätte es damals schon gegeben, dass hätte mir echt viel Ärger erspart. Ich kann einfach nur DANKE dafür sagen, dass ihr euer Wissen mit uns teilt!!! Und kann den Kurs einfach nur weiterempfehlen!!!

read more
Wirleitner Margareta
2020-10-20T17:39:42+0000
Ich kann diesen Nähkurs sehr empfehlen. Die Videos mit den Anleitungen und vielen hilfreichen Tipps sind toll

...

aufgebaut. Ich habe gerade das 3. Projekt (Trägerkleid mit verdecktem Reißverschluß) genäht. Die Schnitte und auch die Passform sind super. Ich habe eine riesen Freude mit meinem selbst genähten Kleid und bin schon ganz gespannt auf das nächste Projekt.

read more
Sonja Kraus
2020-10-14T20:24:11+0000
Habe mich erst angemeldet und bin schon total begeistert. Vielen lieben Dank.
Claudia Dreke
2020-10-08T19:49:31+0000
Ich bin von diesem Kurs begeistert und ich hätte nicht gedacht, dass ich so schnell so viel lerne und in wenigen Wochen

...

bereits richtig tragbare Kleidungsstücke nähen kann.

read more
Swantje Pietsch
2020-10-01T16:45:03+0000
Seit August 2020 bin ich bei der Schneiderakademie, um meine Nähtechniken zu verbessern und um hochwertige selbst

...

designte Kleidungsstücke für mich selber anfertigen zu können. Von den leicht verständlichen und sympathisch vorgetragenen Kursen bin ich bisher begeistert und es motiviert mich, wenn ich dann am Ende jeder Kurseinheit ein paar schöne neue Kleidungsstücke meinem Kleiderschrank hinzufügen kann. Die Freiheiten bei der Stoffauswahl und die kreativen Möglichkeiten machen mir sehr viel Spaß und ich freue mich auf die kommenden Kurseinheiten.

read more
Andrea Buchebner
2020-09-21T18:31:49+0000
Finde die Videos mit den Arbeitsschritte sehr gut, die Erklärungen sind verständlich. Die Passform des 1. Schnittes war

...

sehr gut. Habe mich über mein 1. Kleid sehr gefreut und nähe nun schon die 3. Variante. Bin schon sehr gespannt wie mir die nächsten Projekte gelingen. Kann die Schneider Akademie nur empfehlen!

read more
Petra Knab
2020-09-19T20:33:36+0000
Ein wirklich tolles Schulungsprogramm. Ich bin kompletter Kleidungs-Nähanfänger und kann den präzisen Anleitung gut

...

folgen. Die Tipps finde ich hilfreich und relevant. Alles ist sehr liebevoll und unterstützend gemacht. Bin noch am Anfang, freue mich aber auf alle noch folgenden Module. Ich bin froh, dass ich mich angemeldet habe!

read more
Lis Hilgert
2020-09-17T08:56:28+0000
Sehr gute Erklärungen, tolle Tipps vom Profi und Feedback. Ich freue mich auf meine 5.Aufgabe. 5 von 5 ⭐️ von mir
Diana Groß
2020-09-04T12:51:33+0000
Ich finde es einfach toll wie Herr Wimmer das ganze erklärt das sogar ein Leihe es super toll versteht und man es super

...

toll umsetzen kann.Super fand ich die Erklärung in der Einheit 3 mit dem RV so habe ich ihn noch nie eingenäht. Und es hat auf anhieb geklappt 🙂

read more
Sarah Ley
2020-08-31T06:36:05+0000
Ich hab mich auch für den Kurs angemeldet, die ersten zwei Lektionen sind super erklärt und man erfährt Tipps und

...

Kniffe von den Profis.

read more
Bettina Je
2020-07-25T12:32:00+0000
Ich habe mich bei der Nähakademie angemeldet und die erste Einheit hat mir schon sehr gut gefallen.Mein Kleid ist sehr

...

schön geworden und es waren hilfreiche Tipps dabei.Durch das Video fällt das Nacharbeiten leicht.Ich bin schon sehr gespannt was mich noch alles erwartet

read more
Next Reviews
Our Apprentices' Successes
⭐⭐⭐⭐⭐
""Practice makes perfect. And of course the many expert tips help."
Vinzenz W.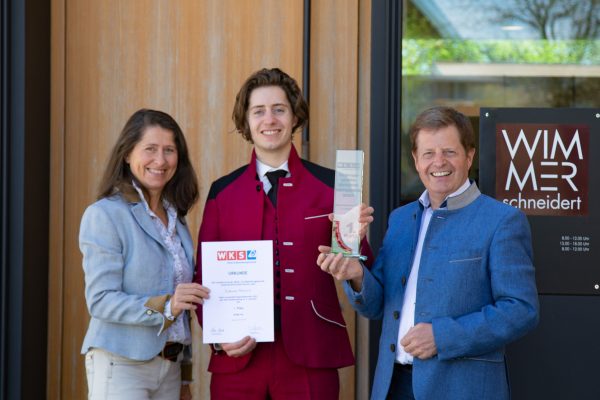 1st place Apprentice Competition
We and the entire company congratulate our son Vinzenz Wimmer (10th generation) on 1st place in the national apprentice competition as well as on his excellent success in the final certificate.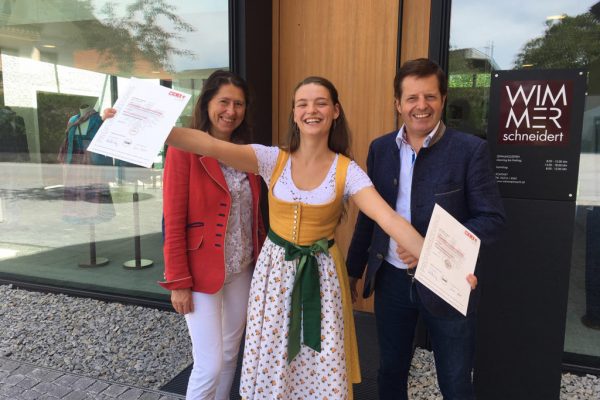 Excellent success
Theresa Leitner has successfully passed the journeyman's exams for women's and men's dressmakers and received an award for her achievements. The entire Wimmer schneidert team commends her for this great success!
⭐⭐⭐⭐⭐
"Thanks for the great training!"
Theresa L.
⭐⭐⭐⭐⭐
"With a practice-oriented training you have a clear advantage when the craft is evaluated"
Lisa R.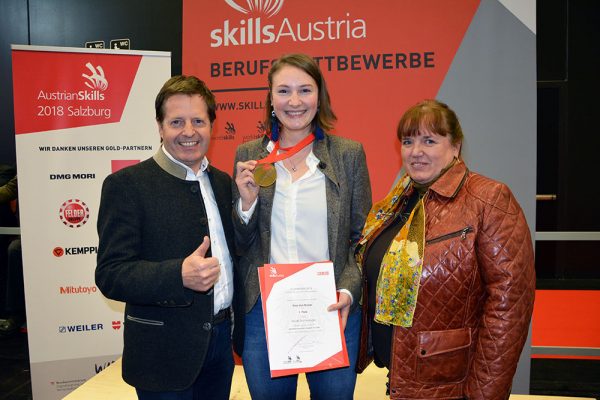 State Champion
Lisa Rasser was named national champion at the AustrianSkills competition 2018! AustrianSkills is a challenging multi-day event where participants have to prove their skills and dexterity. The entire Wimmer team is proud of our winner!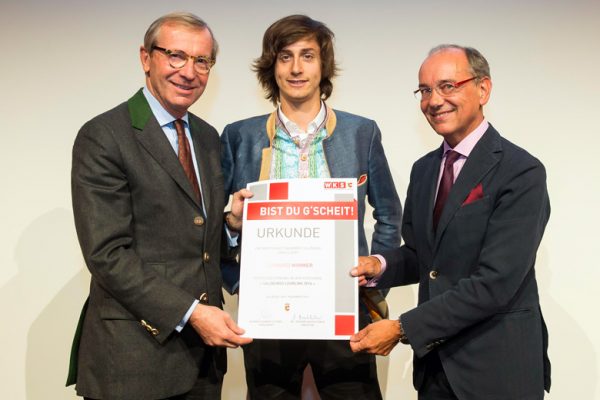 Apprentice Of The Year
Leonhard was named apprentice of the year, seen here at the award ceremony with Governor Wilfred Haslauer and WKS Vice President Peter Genser. He is now a women's dressmaker, a men's dressmaker and a "Säckler" (a maker of leather clothing).
⭐⭐⭐⭐⭐
"Thank you for introducing me to tailoring."
Leonhard W.
⭐⭐⭐⭐⭐
"I really learned a lot. Thanks for the training!"
Gregor Q.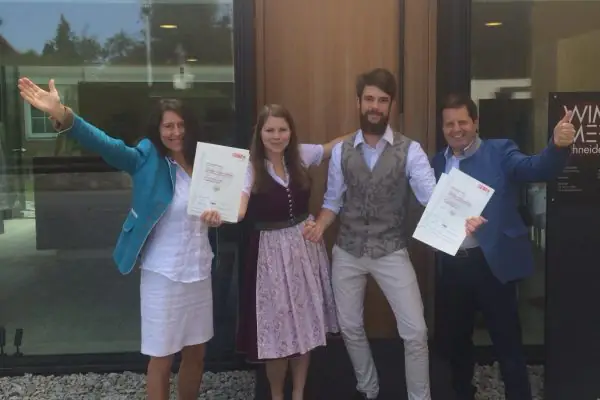 Two excellent successes
Two excellent successes in the final apprenticeship exams for Michaela and Gregor in 2020. The entire Wimmer team is doubly proud of their excellent performances!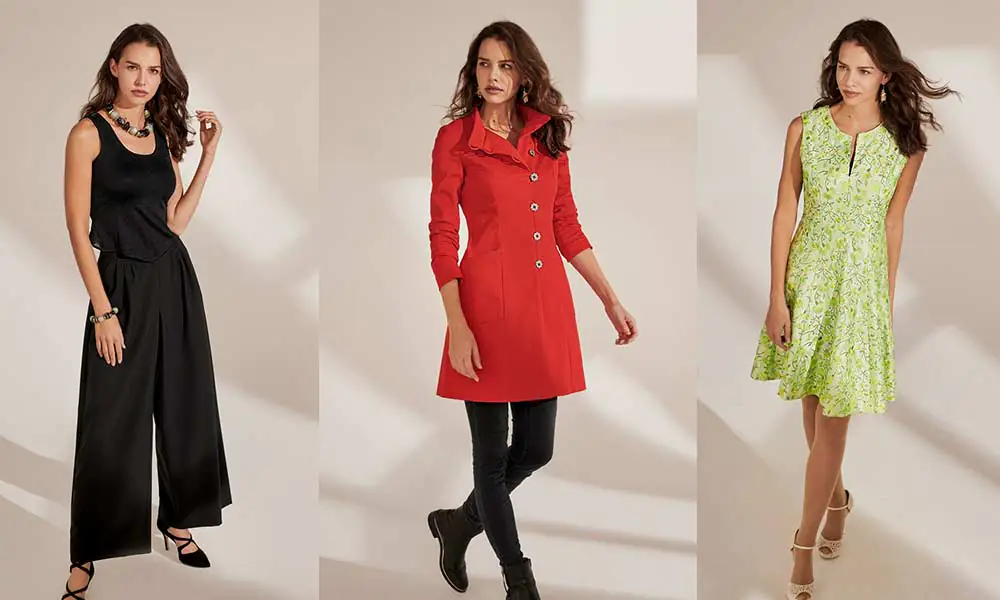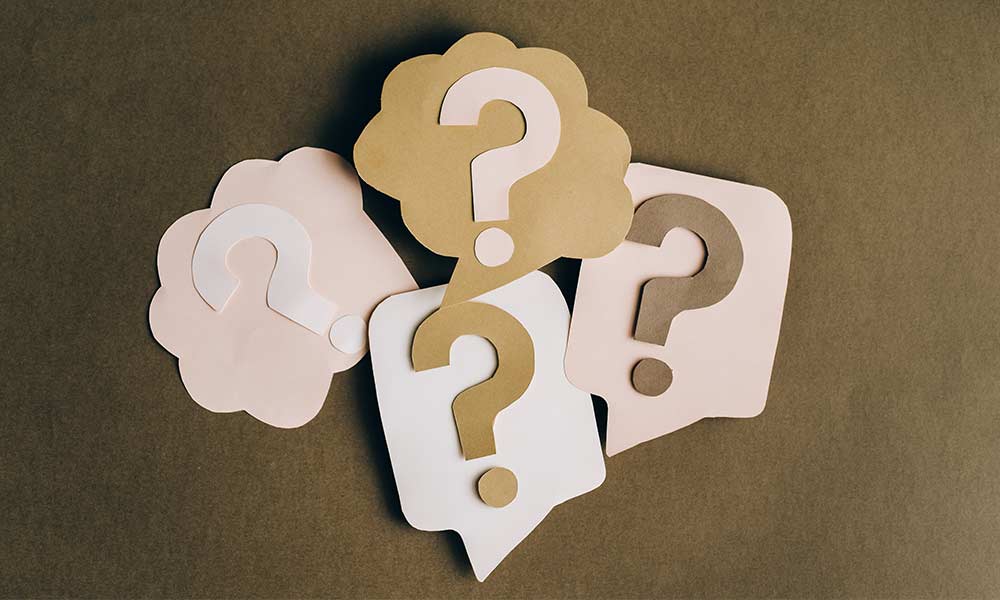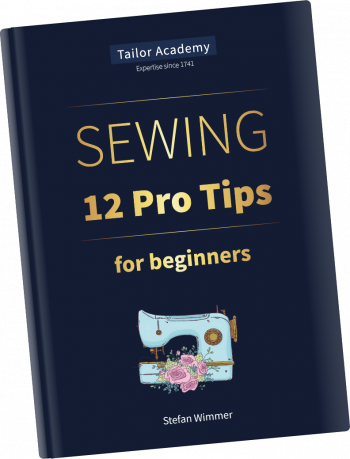 12 Pro Tips For Sewing Beginners
Did you know that there's a right direction for fixing pins? And that you need to cut top layers and lining fabrics in different ways? 
In this eBook, you'll learn why – and much more! Save time and nerves with our 12 sewing tips for beginners.
Fill in the form and the eBook is already on its way to you! 100% free. 100% expert tips.