Masterclass cours program

At Tailor Academy, we focus on practical experience and focus on working on professional garments you'll wear with pride – from the very first lesson.
The course includes a total of 52 units – no matter whether you opt to pay by unit or get the full 2 year package right away. You'll unlock a new unit (and new wardrobe favorite) every 14 days:
There's more to this thread!
Our participants have access to additional bonus material like:
The course curriculum follows one trajectory: to get you from tailoring beginner to professional dressmaking level! The models you'll sew were chosen with great care and diligence to strike the perfect balance between appropriate progress and steep learning curve. That way, we can guarantee consistent learning success from the first unit to the last.

Sew creativity.
In addition to optimal learning progress, we also want to provide you with versatile cuts that allow your creativity to shine. Using your choice of fabric in favourite colors and patterns, the results are as individual as you! Tailor your own works of art from day one, according to your own imagination.
Simple sewing techniques + introduction to measurements and adjustments
In the first six months, you'll already sew perfectly fitting, simple dresses, skirts, blouses, vests, jackets and trousers.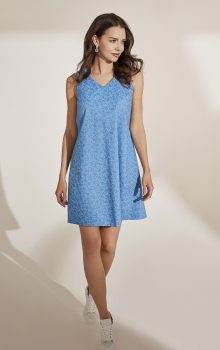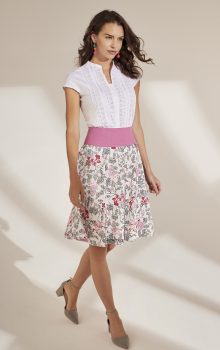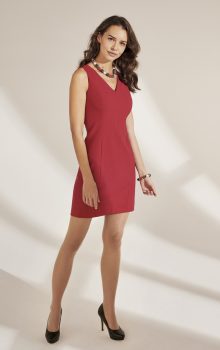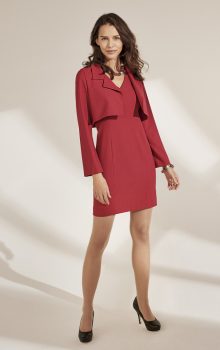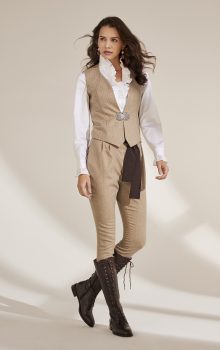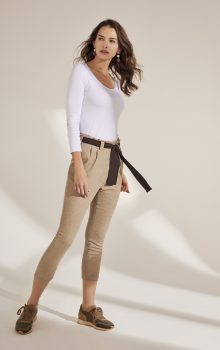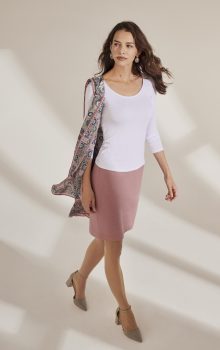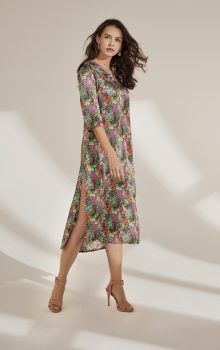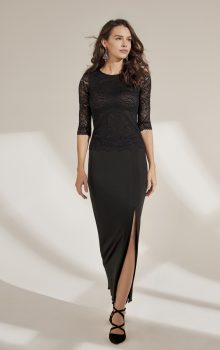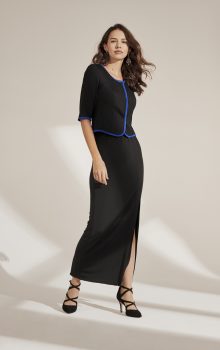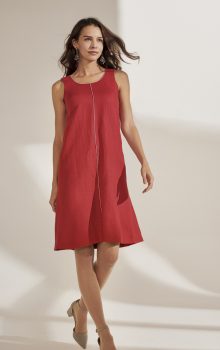 Advanced techniques & perfect fits
Create perfectly fitted dresses, (women's) suits, blouses, pants, coats, bodices …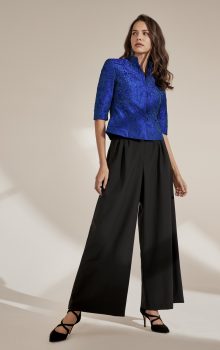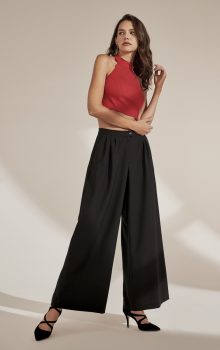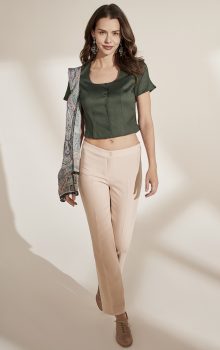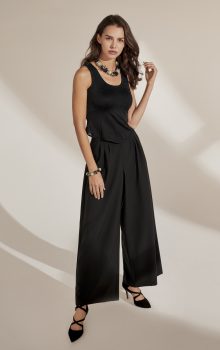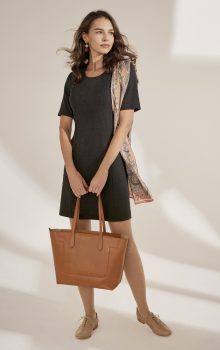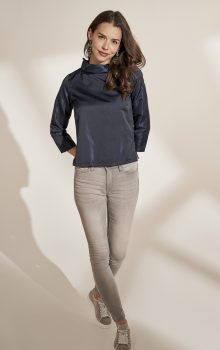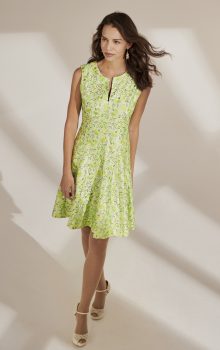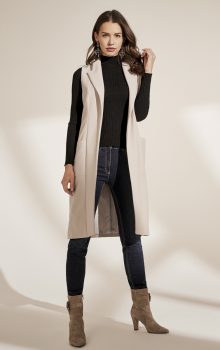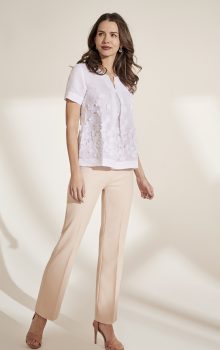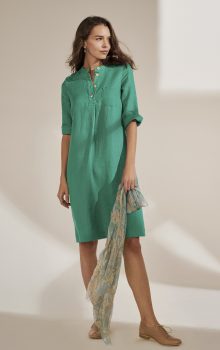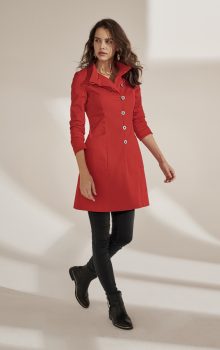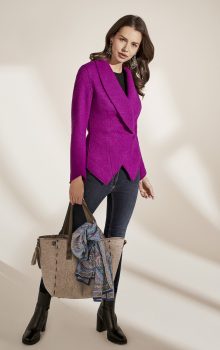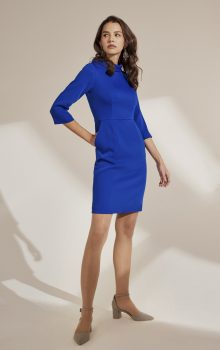 Elaborate & highly advanced garments
Professional evening dresses, men's jackets, men's vest, dirndl, coats, trousers, women's jackets …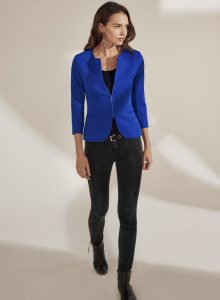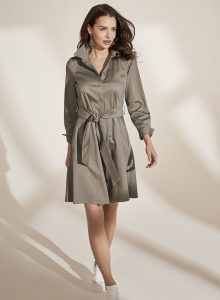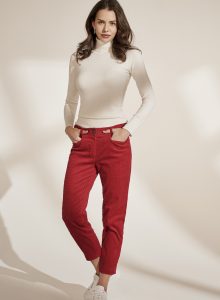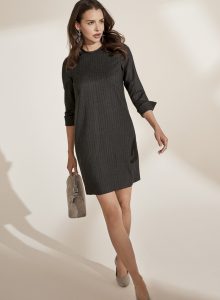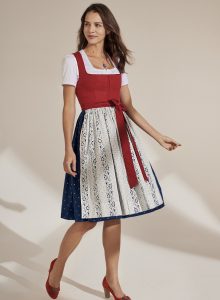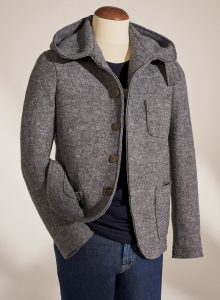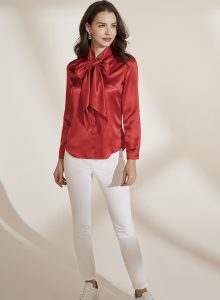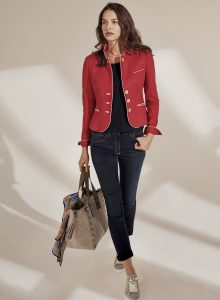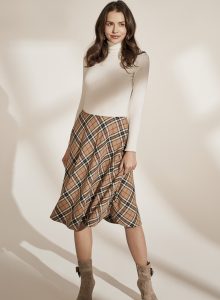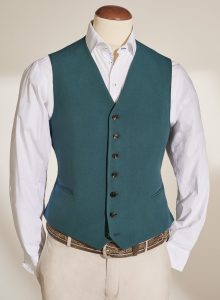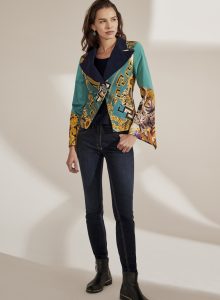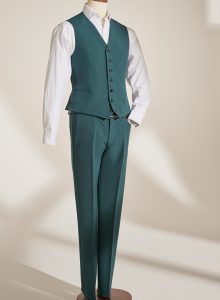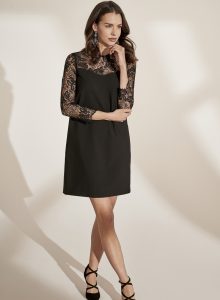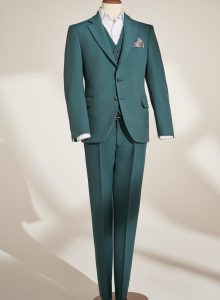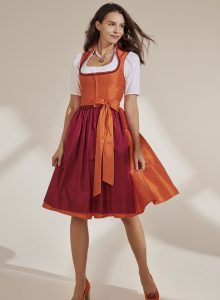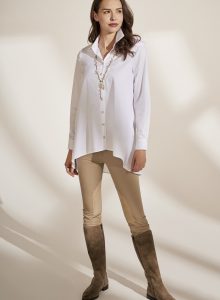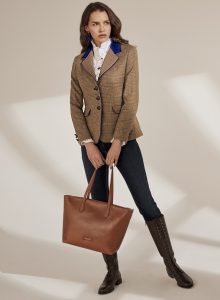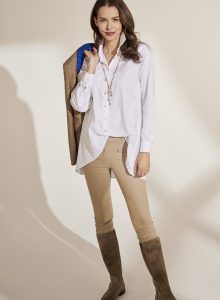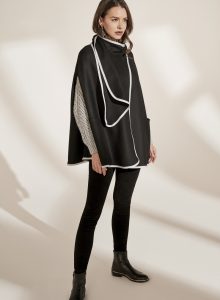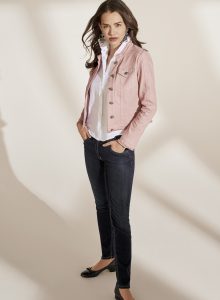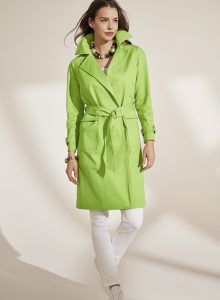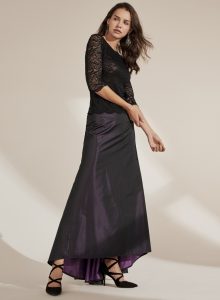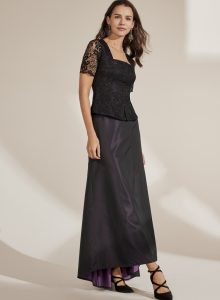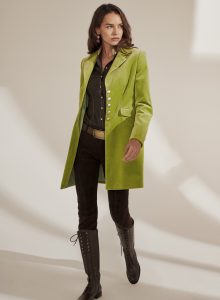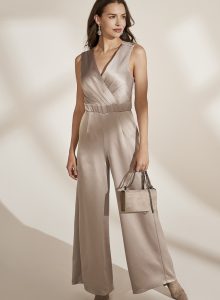 * We reserve the right to make small changes to the course program in order to be able to react flexibly to the progress of the participants in the further course.
Your Exam & Diploma
After successfully completing the 52 units, all participants get the opportunity to take a theoretical exam. Upon successful completion, they receive an official certificate. The exam is conducted online; all fees are included in the course fee. Learn more on this in our FAQ section.
The instructor's thoughts on Tailor Academy.
Content of the masterclass
Learn tailoring – with joy.
At Tailor Academy, we follow a hands-on approach of sharing knowledge with our students. We want to make sure you work on beautiful items of clothing that you'll wear with pride and pleasure – from the very first lesson on!
The masterclass includes:
Learn to sew with Tailor Academy
dressmaking expertise since 1741
Master tailor Stefan Wimmer is the ninth generation of his family to run  Wimmer schneidert, a venerable tailoring company known for its vocational training program. The "Apprentices of the Year" and "State Champions" regularly come from Wimmer. With this course, Stefan Wimmer wants to share his entire know-how with the world.
Wimmer schneidert, known from
The course from the real master tailor
Reduced For A Short Time + 14 Day Free Trial
now $ 41.90 USD 34 per unit
instead of USD 41.90 now only
$ 34.00 USD / per unit
billed $ 1,040 USD 697 / year
instead of USD 1,040.30 now
$ 697 USD / year
billed $ 2,026  USD 1,297
instead of USD 2,026.5 now
$ 1,297 USD one time
Only the payment method changes. We pass on the price advantage of the payment processor and simplified administration directly to you. All three payment options contain the same 52 Master Class units from the Tailor Academy and conclude with an examination.
Every 14 days a new unit is unlocked. Each lesson focuses on a new garment, with the pattern available for download in all sizes. Professional video sewing instructions with tips and helpful bonus material are also included with each unit.
All participants have permanent access to all activated course content, during and after the course.
All knowledge since 1741 in one course
At Tailor Academy, we love to work productively on new favorite pieces from the very beginning. The classes contain useful expert tips exactly when and where you need them so you can practice right away. And after each unit, you'll hold a finished item in your hands. With a little bit of practice, you will create amazing gifts or even earn a little extra income from the first lessons on.
In the first unit, you'll learn how to sew a simple, chic summer dress. Tailor along to the master tailor's instructions and get tips on quality and productivity from a real premium company.
Our Apprentices' Successes
⭐⭐⭐⭐⭐
""Practice makes perfect. And of course the many expert tips help."
Vinzenz W.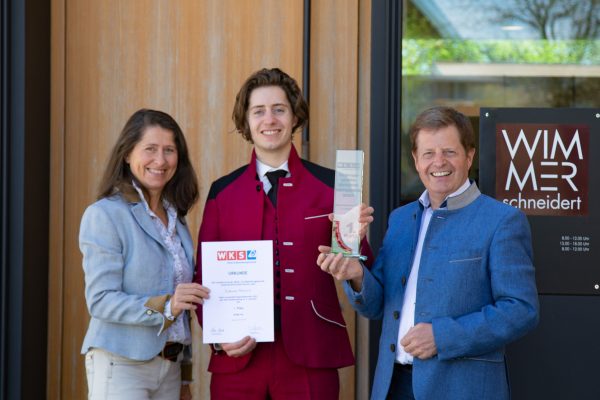 1st place Apprentice Competition
We and the entire company congratulate our son Vinzenz Wimmer (10th generation) on 1st place in the national apprentice competition as well as on his excellent success in the final certificate.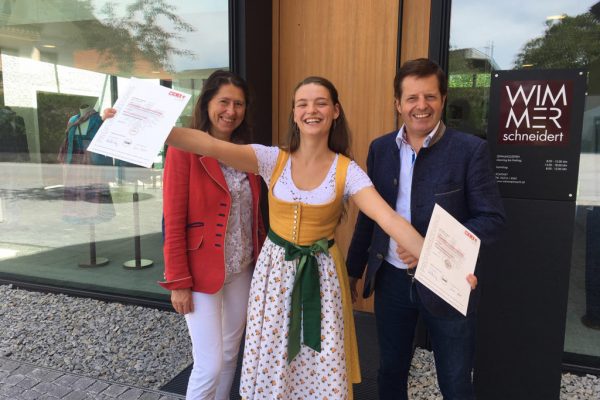 Excellent success
Theresa Leitner has successfully passed the journeyman's exams for women's and men's dressmakers and received an award for her achievements. The entire Wimmer schneidert team commends her for this great success!
⭐⭐⭐⭐⭐
"Thanks for the great training!"
Theresa L.
⭐⭐⭐⭐⭐
"With a practice-oriented training you have a clear advantage when the craft is evaluated"
Lisa R.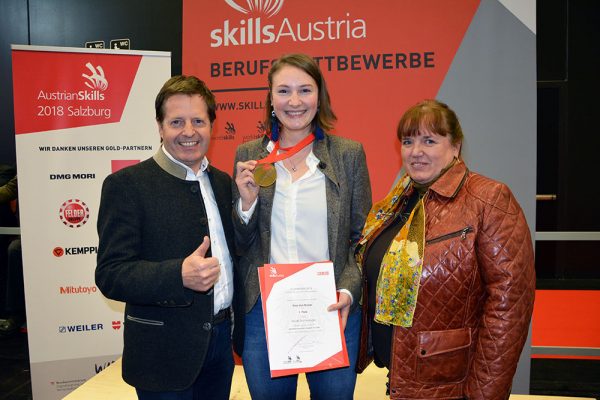 State Champion
Lisa Rasser was named national champion at the AustrianSkills competition 2018! AustrianSkills is a challenging multi-day event where participants have to prove their skills and dexterity. The entire Wimmer team is proud of our winner!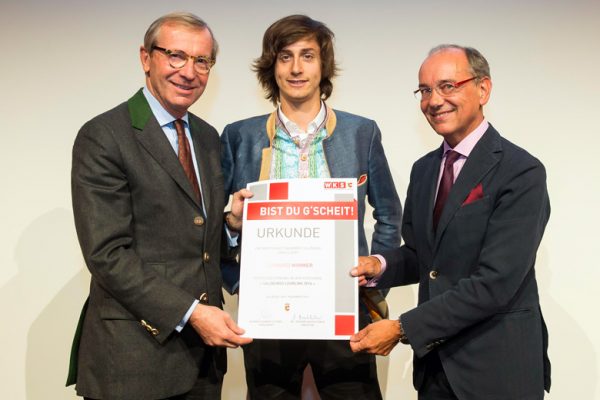 Apprentice Of The Year
Leonhard was named apprentice of the year, seen here at the award ceremony with Governor Wilfred Haslauer and WKS Vice President Peter Genser. He is now a women's dressmaker, a men's dressmaker and a "Säckler" (a maker of leather clothing).
⭐⭐⭐⭐⭐
"Thank you for introducing me to tailoring."
Leonhard W.
⭐⭐⭐⭐⭐
"I really learned a lot. Thanks for the training!"
Gregor Q.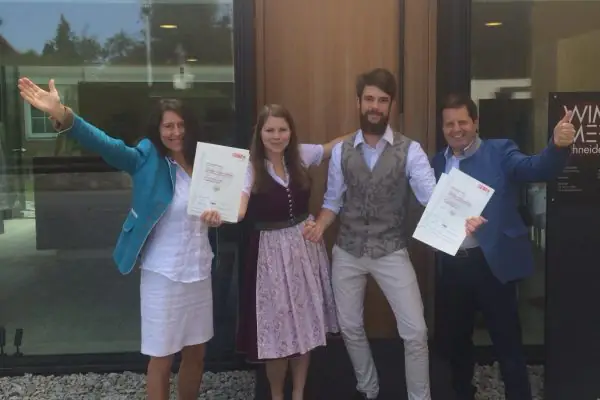 Two excellent successes
Two excellent successes in the final apprenticeship exams for Michaela and Gregor in 2020. The entire Wimmer team is doubly proud of their excellent performances!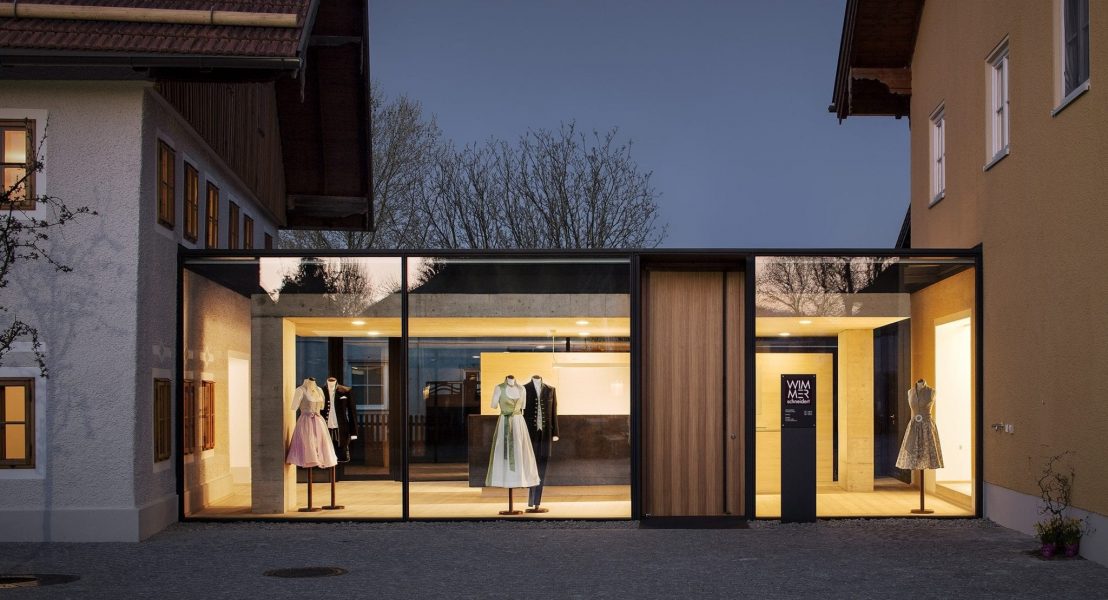 In the first unit, you already learn how to sew a simple summer dress. The course progresses at a decent pace, not pushing too hard, but quickly enough to ensure tangible results and a steep learning curve! Along the way, you get insights into the beautiful art of tailoring.
Do you have any questions about the online course?
What we are often asked by others and the answers can be found here:
Your question was not answered? We look forward to your email at mail@tailor-academy.com and hope to see you soon in our course.